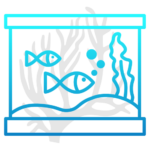 Marine
Reefs Edge offers custom aquariums, installation, maintenance, hand-picked livestock, on-site water testing, equipment checks and troubleshooting. We also offer customer maintenance plans, custom system design, development, and installation. The company will carry a variety of the highest quality products that have been personally tried and validated by the owner.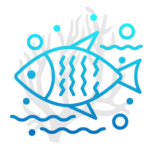 Freshwater
While the marine aquarium hobby is growing, it is still a luxury item and is sometimes too costly, thereby reducing the available customer base for the location. In addition, freshwater fish, invertebrates, and plants all have a much higher profit margin. Reefs Edge will also carry a varietal selection of freshwater livestock.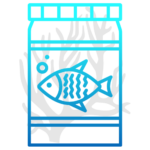 Dry Goods
Reefs Edge will carry a variety of supplements, foods, testing supplies, mechanical filtration equipment, aquarium systems, and cabinetry. It will provide the aquarium hobbyist with every item they would need to successfully plan, design, install and maintain their own personal ecosystem. From algae and water testing kits to filter pads, media, and other required supplies.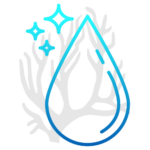 RO, RODI, and Saltwater Sales
Reefs Edge provides clean and balanced water solutions to our customers. We use some of the highest quality water filtration technology, salts, conditioners, and employ environmentally friendly methods that produce more usable water and less waste during the filtration process.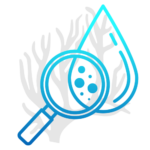 On-site Water Testing
Water testing can be completed during your visit. Our staff can conduct the following water tests on-site: Alkalinity, Calcium, Magnesium, Phosphates, Nitrates, Nitrites, Ammonia, pH, and Salinity. Reefs Edge also provides more comprehensive testing solutions that can be sent to a lab for processing. We work with customers to track their testing parameters over time to ensure your aquarium is thriving and running at optimal conditions.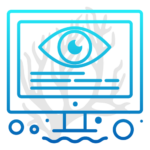 Remote Aquarium Monitoring
Reefs Edge can remotely monitor a customer's aquarium system for water quality. Using readily available, and advanced aquarium equipment. Reefs Edge can monitor your aquarium through a series of probes to monitor salinity, pH, water temperature, alkalinity, calcium, and magnesium levels. Additionally, the company offers leak and flow sensors that can alert the Reefs Edge team via email if there is a leak or water flow issues with the habitat. As long as the system's main computer is connected to the internet, Reefs Edge can monitor the health of your aquarium remotely.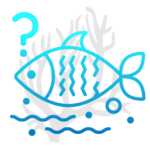 Equipment Checks and Troubleshooting
Reefs Edge will provide customers with routine checks of life support of their aquarium to make sure all equipment is operating properly and to its full potential. This includes, adding and replacing media, cleaning filtration chambers, examining pumps and skimmers, and visually inspecting the aquarium and its tank inhabitants.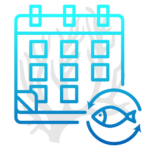 Customized Maintenance Plans
In order for our customer's aquarium habitats to thrive, the company provides plans for routine care and maintenance as needed. The company contracts with local maintenance companies that are reputable, insured, and have verifiable experience and knowledge.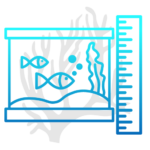 Custom Design and Development
When it comes to customer aquarium system design and development, no project is too big or too small. Working closely with industry leaders, the company is able to provide customers with the best equipment backed by unparalleled service and warranties.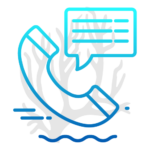 Free Consultations
Whether customers want to get on a maintenance plan or design their next dream build, Reefs Edge will provide free consultations that best fit a customer's needs and budget.